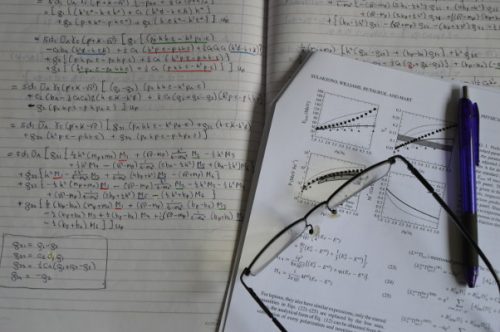 Theoretical Nuclear & Particle Physics
Chairman of the specialization: Prof. Dr. Anto Sulaksono
This specialization aims to produce graduates who have analytical skills as well as competence in the field of Theoretical Nuclear- and Particle Physics and are capable to analyze and predict natural events in the field. The areas of competence of these graduates are: Nuclear Physics and Particles, Computer Programming, as well as other related fields.
The topics studied in this specialization include the production of electromagnetic kaon, hyperon, and hypernuclear, as well as the interactions of nucleons, mesons, and the hyperons. In addition, several topics such as cosmology, neutron stars, gravity, parity violations, SU symmetry (6), and quark-gluon plasma are also actively studied by the members of this specialization.
The facilities include a cluster computer with 32 CPU cores, a theoretical laboratory, and more important is the collaboration with related researchers from developed countries such as America, Japan, Korea, Germany, and England.
The specialization of Nuclear Physics and Theoretical Particles together with the consortium of Theoretical Physics Group of Indonesia (GFTI) participated in trying to promote theoretical physics in Indonesia to the international level.
The alumni of this specialization is spread across the country and abroad, working in industry, research institutions, and educational institutions. Including in the alumni of this specialization is  Dr. Suharyo Sumowidagdo (CERN), Dr. Alvin Kiswandhi (NTU, Taiwan) Dr. Ihsan Amin (TU Dresden, Jerman), dan Prof. Dr. Yohanes Surya (STKIP Surya).