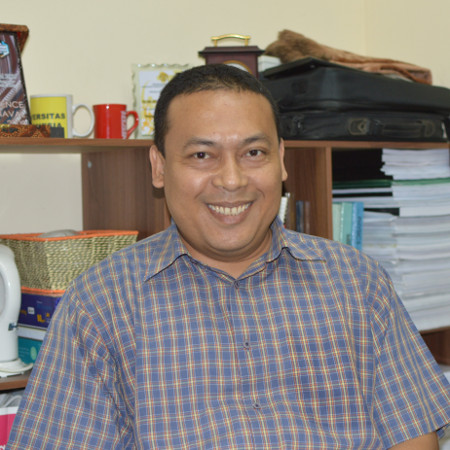 Departement Chairman
Agus Salam, Dr. rer. nat.
Message from the Department Chairman
To conduct educational activities in Physics and its applications to produce graduates with strong background and understanding in Physics in general as well as in one of the following five concentrations: Theoretical Nuclear & Particle Physics, Material Physics, Condensed Matter Physics, System & Instrumentation Physics, and Medical Physics & Biophysics; who are capable to develop career in industries as well as to pursue their higher degree education in Physics and related fields.