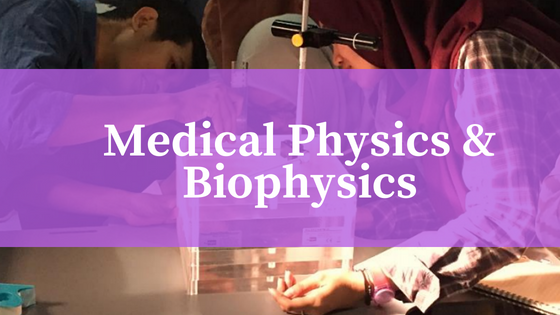 Medical Physics and Biophysics
since 1998
Chairman of the Specialization: Dr. Supriyanto A. Pawiro
The specialization was founded as Physics undergraduate specialty in 1998 on collaboration with Indonesian Nuclear Energy Agency. Establishment as a specialty in Physics master program subsequently followed in 2002. Ever since, we dedicate our resources to empower students with deep knowledge and thorough analysis capability, allowing them to lead in their subsequent scientific or clinical career in Medical Physics or Biophysics. Research and studies in this division are focused on the application of Physics for human well-being and are categorized into Medical Physics and Biophysics.
Medical Physics
According to the International Organization for Medical Physics (IOMP), Medical Physics is a branch of Applied Physics, pursued by medical physicists, that uses physics principles, methods and techniques in practice and research for the prevention, diagnosis and treatment of human diseases with a specific goal of improving human health and well-being. Medical physics may further be classified into a number of sub-fields (specialties), including Radiation Oncology Physics, Medical Imaging Physics, Nuclear Medicine Physics, Medical Health Physics (Radiation Protection in Medicine), Non-ionizing Medical Radiation Physics, and Physiological Measurement. It is also closely linked to neighboring sciences such as Biophysics, Biological Physics, and Health Physics. In our division, our focus within the field are Radiation Oncology Physics, Medical Imaging Physics, and Nuclear Medicine Physics.
Biophysics
The Biophysical Society refers to Biophysics as the field that applies the theories and methods of physics to understand how biological systems work. Biophysics has been critical to understanding the mechanics of how the molecules of life are made, how different parts of a cell move and function, and how complex systems in our bodies—the brain, circulation, immune system, and others— work. Biophysics is a vibrant scientific field where scientists from many fields including math, chemistry, physics, engineering, pharmacology, and materials sciences, use their skills to explore and develop new tools for understanding how biology—all life—works. Staff members in our division concentrates within the subfields of Biomaterial, Biosensors, and Bioenergy.