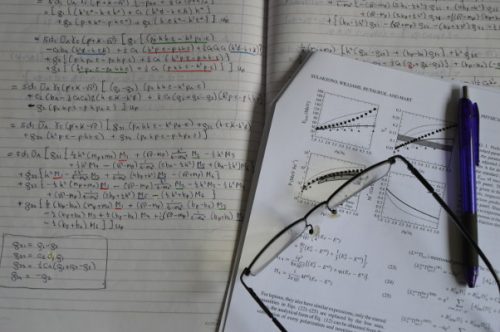 Theoretical Nuclear-Particle Physics and Astrophysics
Chairman: Handhika S. Ramadhan, Ph.D
Our group aims to understand our micro- and macro-cosmos by studying the interactions between fundamental particles, fields, and space-time. Our research areas are medium and high energy physics. These constitute nuclear physics, particle physics, and astrophysics. In conducting our investigation the two main theoretical framework we employ are the Quantum Field Theory and the Theory of General Relativity.
The topics studied in our group include: the production of electromagnetic kaon, hyperon, and hypernuclear, the interactions of nucleons-mesons-hyperons, quark-gluon plasma, compact objects in astrophysics (neutron stars, quark stars, brown and dark stars), classical and quantum aspects of black holes, topological defects (domain walls, cosmic strings, monopoles), and semiclassical (quantum) gravity in cosmology. The facilities include a cluster computer with 32 CPU cores, a theoretical laboratory, and more important is the collaboration with related researchers from developed countries such as America, Japan, Korea, Germany, and England.
The specialization of Nuclear Physics and Theoretical Particles together with the consortium of Theoretical Physics Group of Indonesia (GFTI) participated in trying to promote theoretical physics in Indonesia to the international level.
The alumni of this specialization is spread across the country and abroad, working in industry, research institutions, and educational institutions. Including in the alumni of this specialization is Dr. Suharyo Sumowidagdo (CERN), Dr. Alvin Kiswandhi (NTU, Taiwan) Dr. Ihsan Amin (TU Dresden, Jerman), dan Prof. Dr. Yohanes Surya (STKIP Surya).