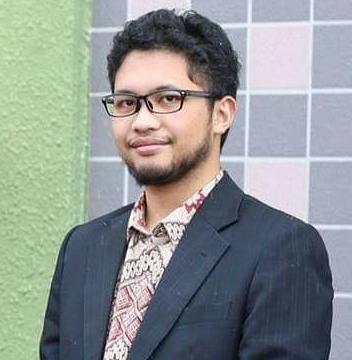 Recently published
[2]:
Twisted spin density generates anisotropic magnetic interactions.
The interactions of spins -most miniature magnets- can be isotropic or anisotropic, the latter resulting in twisted spin orientations. This article finds a simple explanation of the anisotropic interaction named Dzyaloshiskii-Moriya in metals. The model is based on two atomic spins; one of them is heavy, such as a lanthanide. As a result, a spin orientation emerges in the electrons of the metal and is perpendicular to the atomic spins. We name this as Dzyaloshisnkii-Moriya Spin-Density (DM-SD). When additional magnetic atoms are considered, the DM-SD mediates their interaction, similar to the magnetic field of large magnets' poles, or the isotropic polarization in metals connecting far spins. The figure shows three spins (one of them, Jf, a lanthanide) and the DM-SD (colormap and small arrows) mediating their exchange.
[3] Orbital hybridization enhances interface phenomenon
In chemistry, the mixing of atomic orbitals form orbital hybridization. The orbital hybridization helps to explain molecule shape. In a carbon atom, for example, s and p orbitals form s-p orbital hybridization. In the band theory of solid state, orbital hybridization can also occur. For example, in the Anderson impurity model, an impurity in a sea of conduction electrons is modeled as a localized orbital and an itinerant orbital. The orbital hybridization enables the interaction between the bands. In this article, we study a spin current generation phenomenon at the interface of a magnetic material and a heavy metal. The heavy metal can be described using a generalized Anderson model with s-d orbital hybridization. By comparing the data of various heavy metals, we show that the s-d orbital hybridization enhances the spin current generation.
[4] Spin current generation can be enhanced by orbital moment
Due to its low intrinsic damping, rare earth iron garnet is often as spin current generator. It is actually a ferrimagnetic with antiferromagnetically coupled magnetic lattices. Here, rare earth iron garnet is described with two exchange-coupled magnetic sub-lattices. The angular momentum of rare earth reduces spin mixing conductance and magnetization. The orbital angular momentum of rare earth increases gyromagnetic ratio. Spin pumping is proportional to the difference of orbital and spin angular momentum.
Book:
A.B. Cahaya, Fungsi khusus dan persamaan diferensial dalam fisika matematika (UI Publishing, Jakarta, 2022).
Theoretical Condensed Matter Physics (students of Theoretical/Computational Condensed Matter Physics Research Group, etc):
2020-2021:

Faisal Kengo, Effect of Layered Dielectric Structure Variation on Light Absorption and Electric Field in Atomic Layer Material
Muhammad Aziz Rahman, Tight-Binding Model for Graphene C-13: Investigating the Role of Electron-Phonon Coupling
Muhammad Fadli Rais, Calculation of Light Absorption in Semiconductors with Quadratic, Quartic, and Sextic Energy Dispersions
Rico M. Sitorus, Theoretical Modeling of Magnetic Susceptibility of Pd and Pt

2021-2022
2022-2023

Rani Kumalasari Adita Putri, Theoretical Study of Induced Antisymmetric Exchange Interaction at Paramagnetic – Ferromagnetic Interface
Computational Material Physics (students of Exploration and Innovation of Magnetic and Dielectric Materials Research Group, etc) 
2020-2021
2022-2023

Zahirah

Lesnia Wibawati Chamsudi, Analysis of Stress Ratio due to Thermal Expansion in Piping System using Carbon Steel, Alloy Steel, and Stainless-Steel Materials